Wide variety of Services offered

We're fully equipped to handle any emergency that comes through our doors. We offer x-ray, anesthesia, laboratory diagnostics, surgery, and a stocked pharmacy for our patients.

Our internists diagnose and treat serious and chronic health problems related to your pet's internal organs. We specialize in endocrinology, gastroenterology, urology, and cardiology.

Our in-house laboratory allows us to perform routine diagnostic screening within minutes, ensuring your pet receives the most appropriate medical treatment in a timely manner.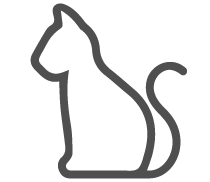 Welcome a new pet into your family is exciting! Get your new kitten off to a great start with a specialized package that includes wellness exams and weigh-ins, diagnostic tests, nutritional counseling, vaccinations, microchipping, and spaying/neutering.

We're fully equipped to perform both orthopedic and soft tissue surgeries for your pets. Whether it's a routine spay/neuter or an emergency, we are dedicated to providing the best possible care for your pet both before and after surgery.

We believe the key to your pet's health starts with annual wellness exams, vaccinations, and diagnostic screenings. Parasite prevention and control is an important part of keeping your pet healthy and happy!


We offer full service grooming including bathes, nail trims and haircuts.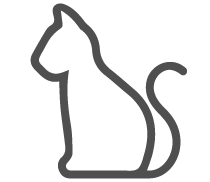 Providing a full range of veterinary dental care, from routine dental screenings and cleaning to oral surgery and extractions.